Domaine SEVE SOLUTRE POUILLY
Domaine SEVE SOLUTRE POUILLY
Wines
White
Pouilly-Fuissé
Pouilly-Fuissé Terroir
Pouilly-Fuissé Aux Chailloux
Pouilly-Fuissé Sélection Vieilles Vignes
The estate
Domaine Jean-Pierre SEVE is located in the heart of the beautiful village of Solutré-Pouilly, at the foot of the famous "Roche de Solutré". It has a splendid panoramic view of the vineyards and the Saône Valley. Today, Jean-Pierre Sève and his wife, Sylvie, represents the 4th generation at the head of the domaine. They work 7.5 ha of vines, exclusively Chardonnay, in Pouilly-Fuissé and Mâcon-Solutré, two appellations located near one another but with very different characters.
In terms of vinification work, the juices go into 228-litre and 500-litre barrels just before fermentation is started. The wines undergo ageing in oak barrels, which is carried out to allow the wine some contact with oxygen.
After 10 months' ageing and a light filtration at the end of July, all the wines are bottled on the estate.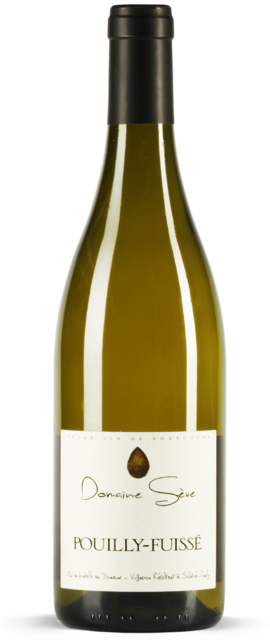 SPACE AREA
7.5 Ha
PRODUCTION
50000 bottles
Domaine SEVE
SOLUTRE POUILLY