OUR PROFESSION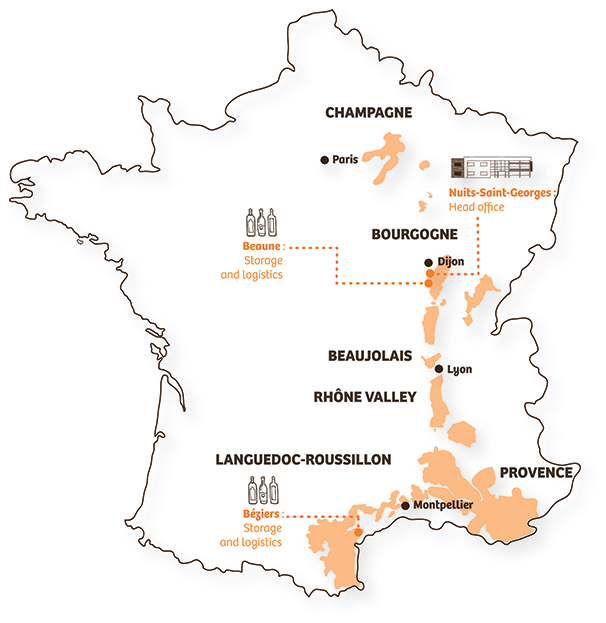 OUR PROFESSION
• Created in 1989 and acquired by BADET CLEMENT in 2003, today DVP is recognized as one of the leading specialists in the marketing of estate wines.
Our activity covers all distribution channels:
France, Export,
Key Accounts, Supermarkets, Wholesalers,
Bars, Restaurants and Hotels, Wine merchants,
Cash & Carry, E-commerce,etc.
• We work with more than 150 partner-suppliers within 6 of France's major winegrowing regions:
• CHAMPAGNE:
Vallée de la Marne
Montagne de Reims
Côte des Blancs
Côte des Bar

• BURGUNDY:
Chablis and its region
Côte d'Or
Côte Chalonnaise
Mâconnais

• BEAUJOLAIS:
from Saint-Amour to Bully

• RHONE VALLEY:
from Condrieu to the Luberon

• PROVENCE:
from Aix-en-Provence to Fréjus

• LANGUEDOC-ROUSSILLON:
from the Gard to the Pyrénées-Orientales
Our history
1995
BADET CLEMENT was created by Catherine & Laurent Delaunay, two Burgundian oenologists trained in Burgundy and in the New World, whose families have worked in the world of wine for 5 generations. BADET CLEMENT produces and sells high-quality branded wines adapted to the demand of international markets, principally from the Languedoc-Roussillon region and Burgundy.
Today, BADET CLEMENT is the parent company of DVP, which is run from BADET CLEMENT's headquarters in Nuits-Saint-Georges.
2003
BADET CLEMENT acquired "DVP - Domaines & Vins de Propriété", a company created in 1989 that specialized in the distribution of estate wines that were vinified, aged and bottled on the estate, bearing the producer's label.
Laurent Delaunay appointed Dominique Patient as Managing Director of DVP.
2012
Initially focused on the wines of greater Burgundy, from Chablis to the Beaujolais, DVP diversified its offer in 2012 with the creation of a "Southern France" division that includes the Rhone Valley, Languedoc-Roussillon and Provence, a region in which the BADET CLEMENT group is well established.
In November 2012, the company purchased a business in Beaune, specialized in high-end Burgundy estate wines, destined for the traditional export markets, mainly within Europe. This acquisition added approximately 40 new estates to its portfolio, taking it to over 150 producers and consolidating its export activity.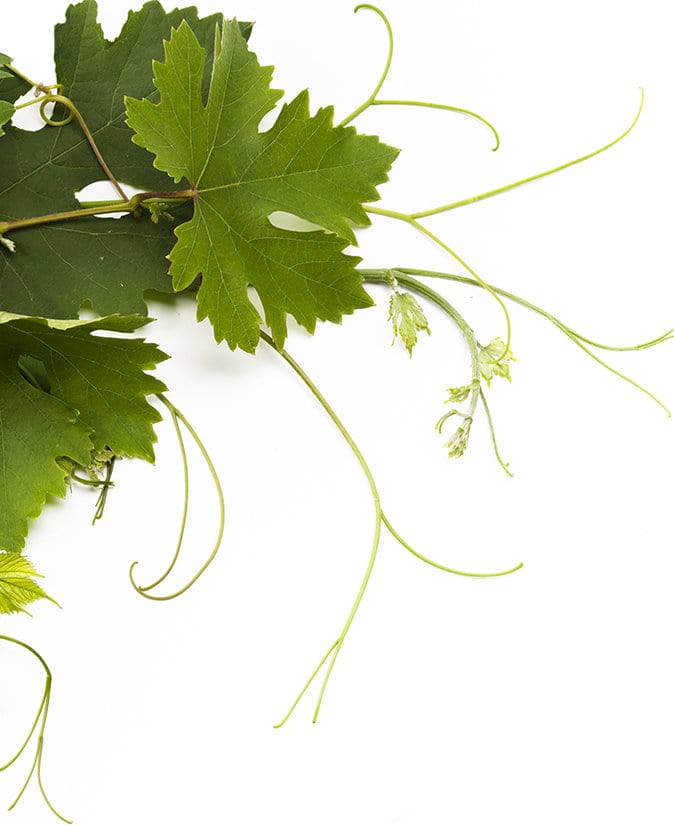 our know-how
We provide our partner producers and our clients with a high-value, complete "turnkey" service in order to make their job easier, as much on the sales, administrative and financial levels as in terms of logistics:
• A single sales representative as your contact person
• 2 pick-up locations (Burgundy / Languedoc)
• Personalized client support (exhibitions, tastings,
sales tools, training, etc.)
• Management of all administrative and customs formalities
• Compliance checks carried out by our oenologists in our laboratory
• Representation at all international exhibitions
• A synergy with the BADET CLEMENT group's brands

We offer a complete range and a unique selection of wines from over 150 estates, including:

• big, prestigious names
• sound investment wines
• good value for the money wines
• HEV (High Environmental Value), organic, and biodynamic-certified wines


The wines selected by DVP are authentic products that are crafted, aged and bottled by the winegrower.

These are high-quality wines that regularly receive praise in guides and in the trade press, both in France and internationally.
The keys to our growth
Set at the heart of the vineyards, we share our knowledge of terroirs and our passion for wine.
26 DVP staff members
150 estates
6 winegrowing regions
20 M€ turnover in 2021
70% France / 30% Export % turnover
2.5 million bottles sold in 2021
Main export markets: the United States, Sweden, the Netherlands, the United Kingdom, Belgium, Denmark, Switzerland, Italy, Luxembourg, Finland, Germany, Hong Kong...