Maison VITTEAUT-ALBERTI RULLY
Maison VITTEAUT-ALBERTI RULLY
Wines
White
Crémant de Bourgogne Blanc Brut
Crémant de Bourgogne Blanc de Blancs Brut
Crémant de Bourgogne Blanc de Noirs Brut
Crémant de Bourgogne Cuvée Agnès
Rosé
Crémant de Bourgogne Brut
The estate
Maison VITTEAUT-ALBERTI was established in 1951 in Rully, a
small picturesque village in the Côte Chalonnaise and the
birthplace of sparkling wines. Its founders, Lucien Vitteaut
and his wife Maria, whose maiden name was Alberti, decided
to specialize in sparkling wines produced according
to the «traditional method», formerly referred to as the
«Champagne method». The family company has continued
this specialization for 3 generations.
In 1968, their son Gérard, and his wife Danielle, joined
the company with the intention of growing the business.
1975 marked a turning point with the creation of the
«Crémant de Bourgogne» appellation. As soon as the specifications
for this new AOC had been established, Gérard
and Danielle decided to plant a vineyard which, with its
terroir, grape varieties and growing methods, was specifically
intended for the creation of the base wines for the
production of «Crémant». They invested in a second more
modern winery for optimal control of the vinification.
In 2004, grand-daughter, Agnès Vitteaut, took over the family
business which today possesses 23 hectares of vineyards
located in the Côte Chalonnaise and Hautes-Côtes de
Beaune.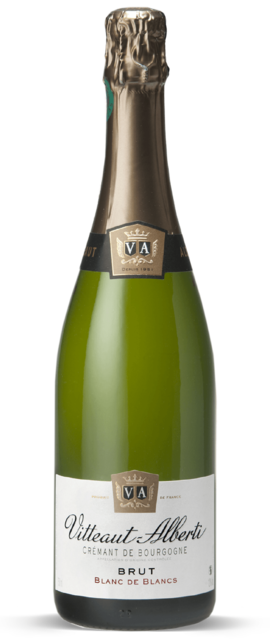 SPACE AREA
23 Ha
PRODUCTION
500000 bottles
Maison VITTEAUT-ALBERTI
RULLY