Domaine MAZILLY Père et fils MELOISEY
< back

Vigneron indépendant
Domaine MAZILLY Père et fils MELOISEY
Wines
White
Beaune 1er Cru Cent Vignes
Meursault Les Meurgers
Red
Beaune 1er Cru
Beaune 1er Cru Les Vignes Franches
Beaune 1er Cru Les Montrevenots
Bourgogne Côte d'Or
Bourgogne Hautes Côtes de Beaune Vieilles Vignes
Bourgogne Hautes Côtes de Beaune Cuvée Agathe
Bourgogne Hautes Côtes de Beaune Clos du Bois Prévot
Gevrey Chambertin Vieilles Vignes
Pommard
Pommard Les Noizons
Pommard 1er Cru Les Poutures
The estate
Domaine MAZILLY Père & Fils has been established in Meloisey, a small village in the Côte de Beaune, a few kilometres east of Pommard, for four generations. Today it is managed by Pierre Mazilly's son and grandson, Frédéric and Aymeric, who are perpetuating the family tradition.
The vineyards cover 18 hectares, mainly located in the Côte de Beaune, with certain parcels located in famous appellations areas, such as Gevrey Chambertin, Pommard, Volnay and Meursault.
Frédéric and Aymeric produce delectable, fruity, well-oaked red wines, and rich, fat, whites, which are balanced and structured on the palate.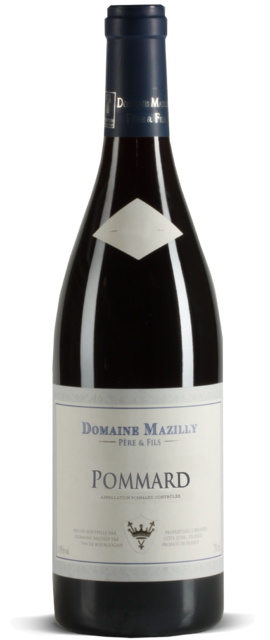 SPACE AREA
18 Ha
PRODUCTION
120000 bottles
Domaine MAZILLY Père et fils
MELOISEY